It's a tricky old time when Christmas comes around if you're buying for your teenage bundlers, they're somewhat like Yetis - monosyllabic, lethargic and somewhat mythical in their appearance and presence haha!
They've somewhat outgrown the Christmas spirit and are now left unsatisfied with the easy stocking fillers of yesteryear...But luckily we've compiled a list of sustainable and affordable gifts for them!
To kick us off, where better to look for the ultimate Christmas present than our very own online store...
The Bundle Bed Classic the ideal bed for teens, whether they're crashing with friends or you simply just need an extra bed for when family all get together - The Classic is the most universal gift this Christmas.
Now that the big gift (optional) is out of the way, let's get cracking with the stocking fillers!
Stockings are always a bundle-tastic opportunity to refill the teens wash bags, and this year let's keep the focus on sustainability...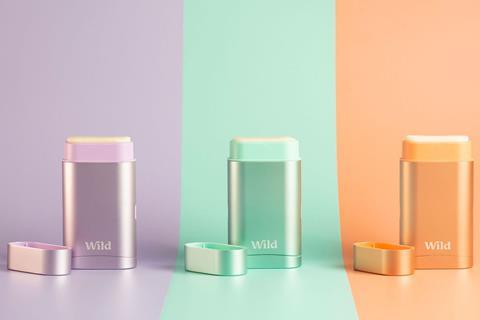 With global warming slowly increasing the temperatures of the Earth, keep your teens cool with this sustainable and plant based perspirant. With zero plastic use in any process and completely vegan, this is a cheeky stocking filler than won't effect the planet.
Skin & Tonic 'All is Calm Gift Set' - £10.40
Give the gift of calm! Featuring two best-selling calming wonders, this organic gift set promises to relax stressed-out minds and nourish skin (perfect to hang on the Christmas tree or use as a stocking filler!).
Gruums gentle triad of kind skincare awaits you. Cleanse, refresh and hydrate sensitive skin with confidence. They've even included a washbag-shaped home for your dream team, made from 100% recycled, ocean-bound plastic. Another Bundle-Brilliant stocking filler.
This is the toothbrush for you to keep forever. It's a work of art, feels beautiful in your hand and is by far the most elegant way to brush your teeth. Check out Barnaby's brushes for the sustainable teeth cleaner!
And a few other bits to fill their travel bags and ruck sacks...
Swole Panda 'Christmas Cracker 2 Pack' - £19.95
Moving away from the wash bags, where better to start than keeping your toes warm this winter...if you're looking for a unique present? Treat yourself or somebody special to this Christmas Cracker filled with two pairs of our bamboo socks. 
The most comfortable, breathable and sustainably made undergarments on the market! Have a look at their bras, pants, socks and boxers all made from 
Beechwood Trees, the Stripe & Stare fabric is scientifically proven to be three times softer than cotton! Have yourself a gander...
Super cosy and with a whole host of colours to choose from, these gifts are the perfect addition to any teen stocking.
Now, you are all clued up with what to fill your stockings with, We've also gone one step further...so you don't have to! If you're feeling extra generous heres a treat item to top of this blogs list!
This stunning Necklace from Stanley & Maud is nothing short of effortless beauty, each necklace is made individually and are entirely bespoke, meaning no two necklaces are the same - if there's that special someone you want to spoil this Christmas...look no further than Stanley & Maud!
ONE IN TEN UNWANTED CHRISTMAS PRESENTS ENDS UP IN LANDFILL
A complete waste of money, resources, and the efforts of everyone involved in making them. Lets be part of the solution and not add to the problem this Christmas.
Have a Wonderful Christmas filled with fun, adventure and bundles of sleep!
Bundle Beds was founded on the principle of less stuff and more adventures (aided by more sleep!) and we're committed to making honestly crafted, practical and sustainable products that enable people to make the most of their time on this planet. We believe that all of the gift ideas that we've given to you above also fit into this bracket, and will help to make Christmas magical and sustainable.